Ultima VIII - Day 11
This seems to be plodding along very slowly. It's a really hassle each time to create a spell. I've managed to become a candidate by helping Bane destroy Vardion. Malchir was not too pleased.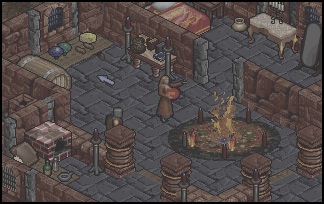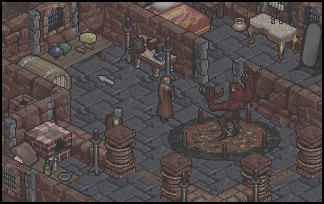 I've been to the great library and now I'm ready to take the test. After entering I'm greeted by Malchir. He tells me what needs to be done. I make my way inside and prepare for the test.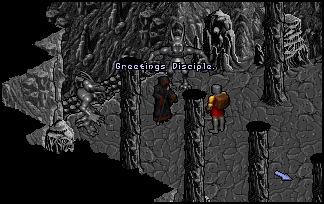 Cool magic helm. Using extinguish I am able to grab the helm.